Laurence Hattersley
BSc., CST-T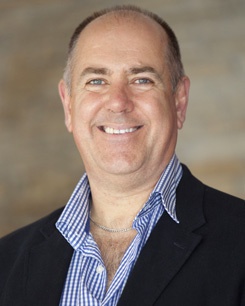 Mon
Tue
Wed
Thu
Fri
Sat
Sun

11:00

18:00

11:00

18:00

11:00

18:00

11:00

19:00

11:00

18:00
Hello.
My name is Laurence Hattersley and I am an Osteopath and Craniosacral Therapist.
I have a practice in Cork, Ireland, on the outskirts of Cork City.
I am English, but have lived and worked in Cork, Ireland, since 1994.
I have a degree in Pharmacology, for Chelsea College (now King's College), University of London, 1980.
In 1990 I gained my diploma in osteopathy from The College of Osteopaths, Borehamwood.
I began studying and practicing Craniosacral Therapy (CST) in 1999. Through my experience in CST I understand that no matter what practice, or therapist, you attend, the person still has to heal and that the inherent healing process of the person is central to this.
I have been asked if and when one can begin to have CST; I treat all people from just 1 day old onwards - or even before birth!
Even though I first trained in Osteopathy, I also utilise visceral and myofascial techniques. But even with all these, I never stray away from the craniosacral mechanism and its process, using them to listen to the body to understand what it wants to best facilitate the person's healing process
I also have extensive experience teaching anatomy and physiology, as well as other western medical studies for complementary medicine courses:
I have been practicing the Buddhism of Nichiren Daishonin since 1977.